01

REGISTRATION

Before you can start betting, you first need to open an account with LVbet.com. To do so, fill out a registration form by clicking on the Register button, which is found under the menu bar at the top of the site. Alternatively, you can use the button below.

Register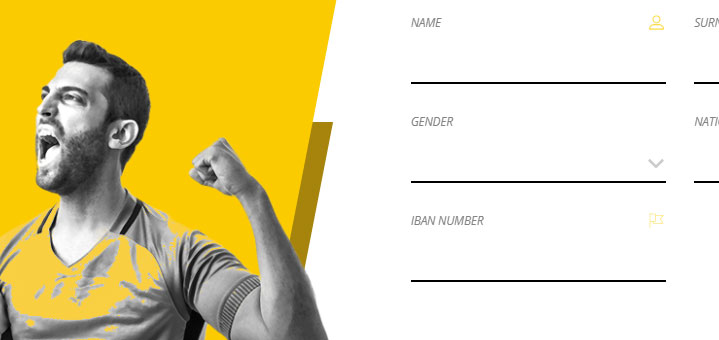 02

DEPOSIT

Once you are all set up, it's time to deposit money into your account. Log in to your account and go to the Payments tab, which is located on the top of the site. Once here, choose your preferred payment method. Alternatively, you can use the button below.

Deposit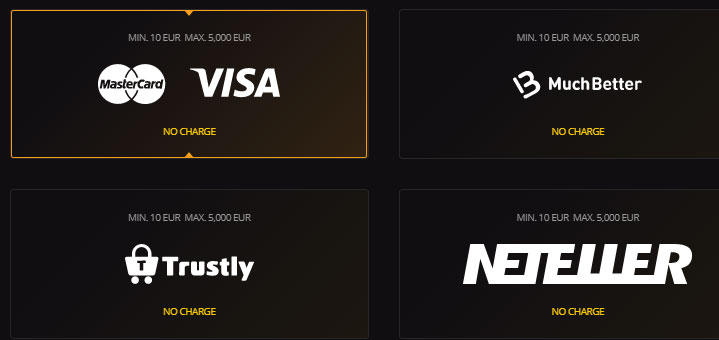 03

PLACE A BET

Now to the fun part. Betting! You can choose between Sports Betting or Live Betting. The Sports Betting section contains all pre-match markets available for betting, while Live Betting contains games which are currently ongoing and open for live betting.You have to follow 4 simple steps:
Select a sport discipline.
Add your betting selection to slip.
Enter bet amount.
Place and confirm your bet.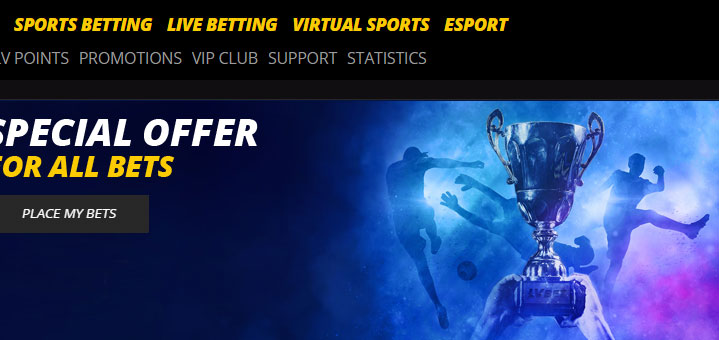 04

Step 1: SELECT A SPORT DISCIPLINE

In both the Sports Betting or Live Betting section you have to choose a Sport, a Region, and finally a League. Once you have made your selection, you can either bet on a match winner, which is immediately available, or you can choose one of the additional side bets by clicking on the '+' button.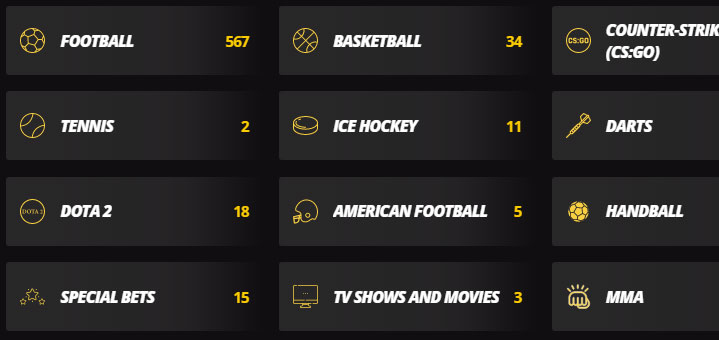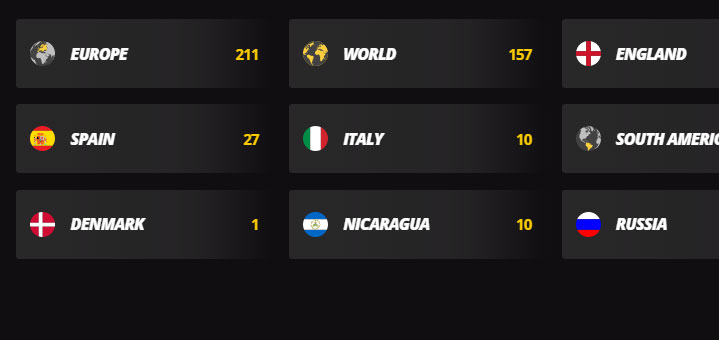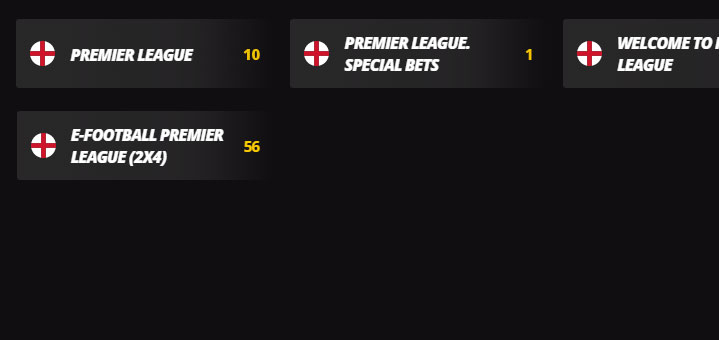 07

Step 2: ADD YOUR BETTING SELECTION TO THE SLIP

To add your preferred betting selection/s, simply click on selected outcome/odds. Any selections you make will show up on your betting slip. Should you wish to remove any selections from your betting slip, just click the 'X' button located in the top right corner of your selection.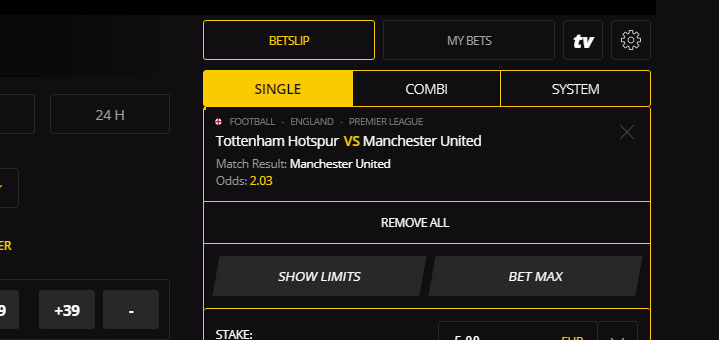 08

How to remove a selection from betslip?

Should you wish to remove a selection from your betting slip, simply click on the box marked X.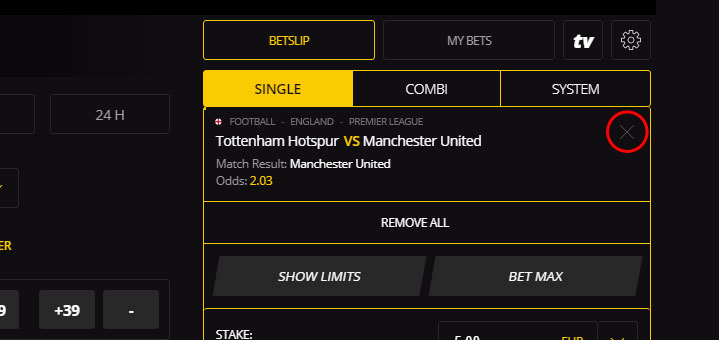 09

Step 3: ENTER BET AMOUNT

Stake refers to the amount of money that you would like to bet. Once you enter an amount, you will automatically see the amount of possible winnings.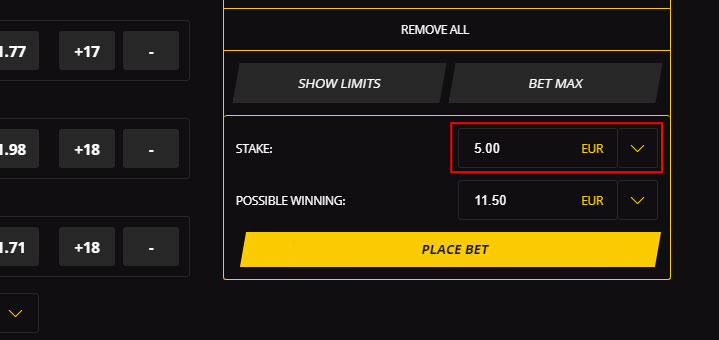 10

Step 4: PLACE AND CONFIRM YOUR BET

Once you are happy with your selections and have a final betting slip ready to go, press the Place Bet button. A pop-up window will indicate that your bet/s are being processed. After a few seconds you will receive a confirmation. Hurray! Your betting slip has been successfully processed.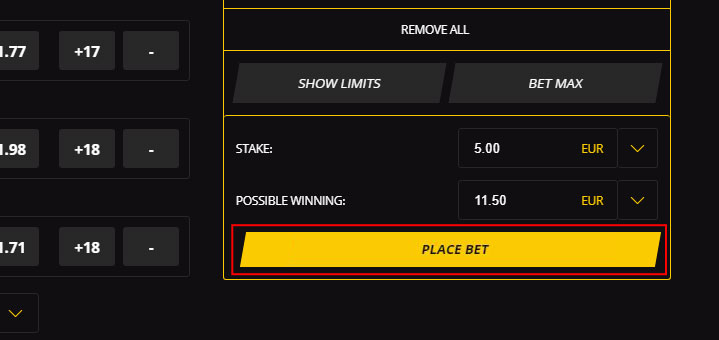 11

MY BETS

It's super easy to keep track of all the bets you have placed. Simply go to the My Bets tab, which is available under the top menu. Here you can see your entire betting history, including pending and/or resulted bets.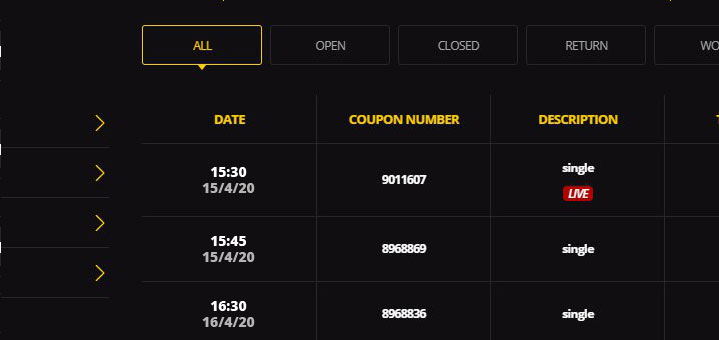 12

How to check betslip details?

By clicking on an individual bet, you will see its respective details.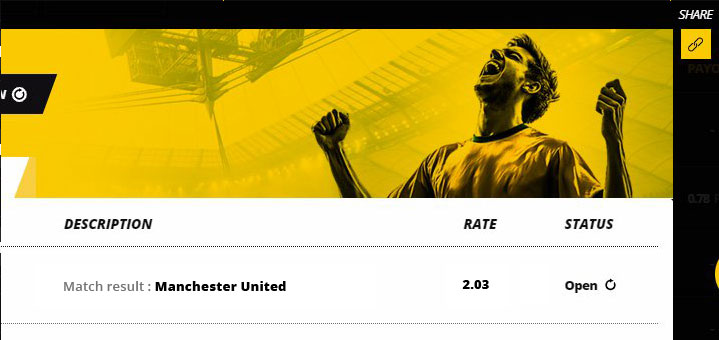 13

OTHER BET TYPES

LV BET offers many bet types. As you can see on the screenshot below, the number "+169"is located to the right of the game odd. If you click on this number, you will see other bet types available for this game.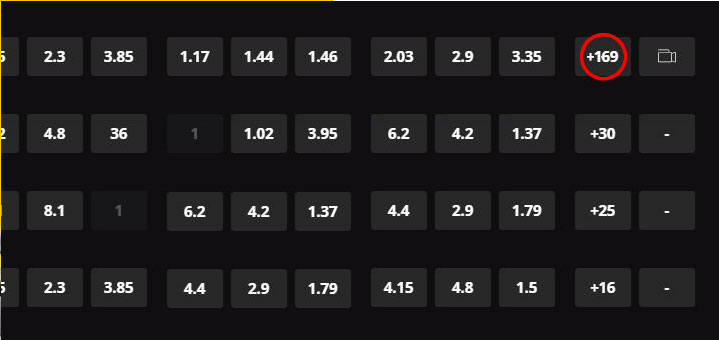 14

MARKETS

On the right are a few examples of other betting types that you can place bets on: